Baby Farm Animals & Children's Fun
CLOSED SATURDAY, May 21 due to weather.
OPEN SUNDAY, May 22!
Aviator Sports Center, Brooklyn  •  11:00 am – 5:00 pm
The Baby Animals Are Here! Come discover our new little additions to the Green Meadows Farm family. So many NEWBORN BABY ANIMALS plus all of our amazing other farm animals — PONIES, ALPACAS, LLAMAS, CALVES, PIGS, SHEEP, GOATS, BUNNIES, and more.
Admission: $14 per person (age two and above) 
Your Paid Admission Includes:
n Happy Hayride
n Visit Alpacas, Llamas, Sheep, Goats, Pigs, Rabbits, Chickens, and Ponies
n Fun Roller Slides
n 10 Different Tractors for Kids to Sit On
n Milk "Katie", Our Cow
n Huge Farm Playground
n Operate Our Bulldozer
n Plenty of Picnic Tables
n Flower Barns for Photos
Extra fee: Animal Feed
COVID-19 guidelines will be followed by all employees and visitors for your safety and ours. Surfaces Disinfected Daily. 
Please bring a PRINTED TICKET to the gate for admittance. Visitors without printed tickets may take up to 30 minutes to be admitted.
Attendees can receive refunds up to 30 days after their ticketed event start date.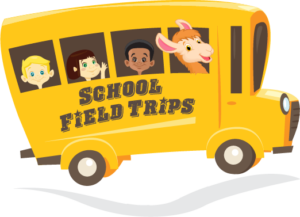 School Field Trips
May 24, 25, 26 and June 1, 2   •  9:30 am – 2:00 pm
Aviator Sports Center, Brooklyn

Celebrate Spring by getting outside… and enjoying our animals PLUS our playgrounds.
Your $10 admission per person includes:
• Visit with our Animals
• Sit on Ten Different Tractors
• Glide down the Hay Wagon Slide
• Operate our Bulldozer
• Milk "Katie" the Cow
• Enjoy the Bunny Barn
• Discover our Farm Playground
• Water Mist Zones
• Open Areas for Picnics
Call us for more detailed information at 718-470-0224.
Birthday parties
April thru November  •  11:00 am – 5:00 pm
Aviator Sports Center, Brooklyn

Give your child the most one-of-a-kind, awesome birthday party at Green Meadows Farm! Kids will have a blast creating unforgettable memories they will be talking about for a lifetime!
• Canopied area with picnic tables
• Enjoy all farm activities

Call us for more detailed information at 718-470-0224.
LIONS, TIGERS AND B—just kidding.
More like pumpkins, petting zoo and hayrides, oh my! At Green Meadows Farm Brooklyn, we strive to create family fun events for you and your family to enjoy, complete with an exciting and hands-on approach to learning throughout the year.
Consider us the world's coolest (educational) playground. Can't wait to see you on the farm!
Green Meadows Petting Farm in Brooklyn leads fun and educational events for children and adults, combining petting our animals to experiencing farm activities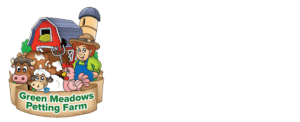 Green Meadows Petting Farm in Brooklyn leads fun and educational events for children and adults, combining petting our animals to experiencing farm activities