Friendly Farm Animals
Saturday & Sundays in June, July, and August  •  11:00 am – 5:00 pm
Aviator Sports Center, Brooklyn
Come discover our newest, little additions to our farm family. So many NEWBORN BABY ANIMALS plus All our amazing farm animals — PONIES, ALPACAS, LLAMAS, CALVES, PIGS, SHEEP, GOATS, BUNNIES, AND MORE.
Your $12 admission per person includes:
n OUR HAPPY HAYRIDE
n 10 Different Tractors for the kids to sit on
n BIG!! BIG!! Bulldozer to Operate
n GREAT BIG Roller Slide
n Milk "Katie" the Milk Cow
n Discover our Farm Playground
n Enjoy our COOL-OFF Misting Zone
n Open Areas for Picnics
n And so much more
It's Summertime at the FARM!!… we can't wait to see you!!
Extra charges apply for: Animal Feed
Birthday parties
SUMMER 2021  •  11:00 am – 5:00 pm
Aviator Sports Center, Brooklyn
Give your child the most one-of-a-kind, awesome birthday party at Green Meadows Farm! Kids will have a blast creating unforgettable memories they will be talking about for a lifetime!
• Canopied area with picnic tables
• Enjoy all farm activities
• Host/hostess included
Call us for more detailed information at 718-470-0224.
LIONS, TIGERS AND B—just kidding.
More like pumpkins, petting zoo and hayrides, oh my! At Green Meadows Farm Brooklyn, we strive to create family fun events for you and your family to enjoy, complete with an exciting and hands-on approach to learning throughout the year.
Consider us the world's coolest (educational) playground. Can't wait to see you on the farm!
Green Meadows Petting Farm in Brooklyn leads fun and educational events for children and adults, combining petting our animals to experiencing farm activities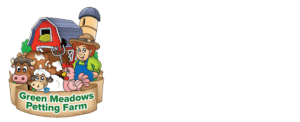 Green Meadows Petting Farm in Brooklyn leads fun and educational events for children and adults, combining petting our animals to experiencing farm activities